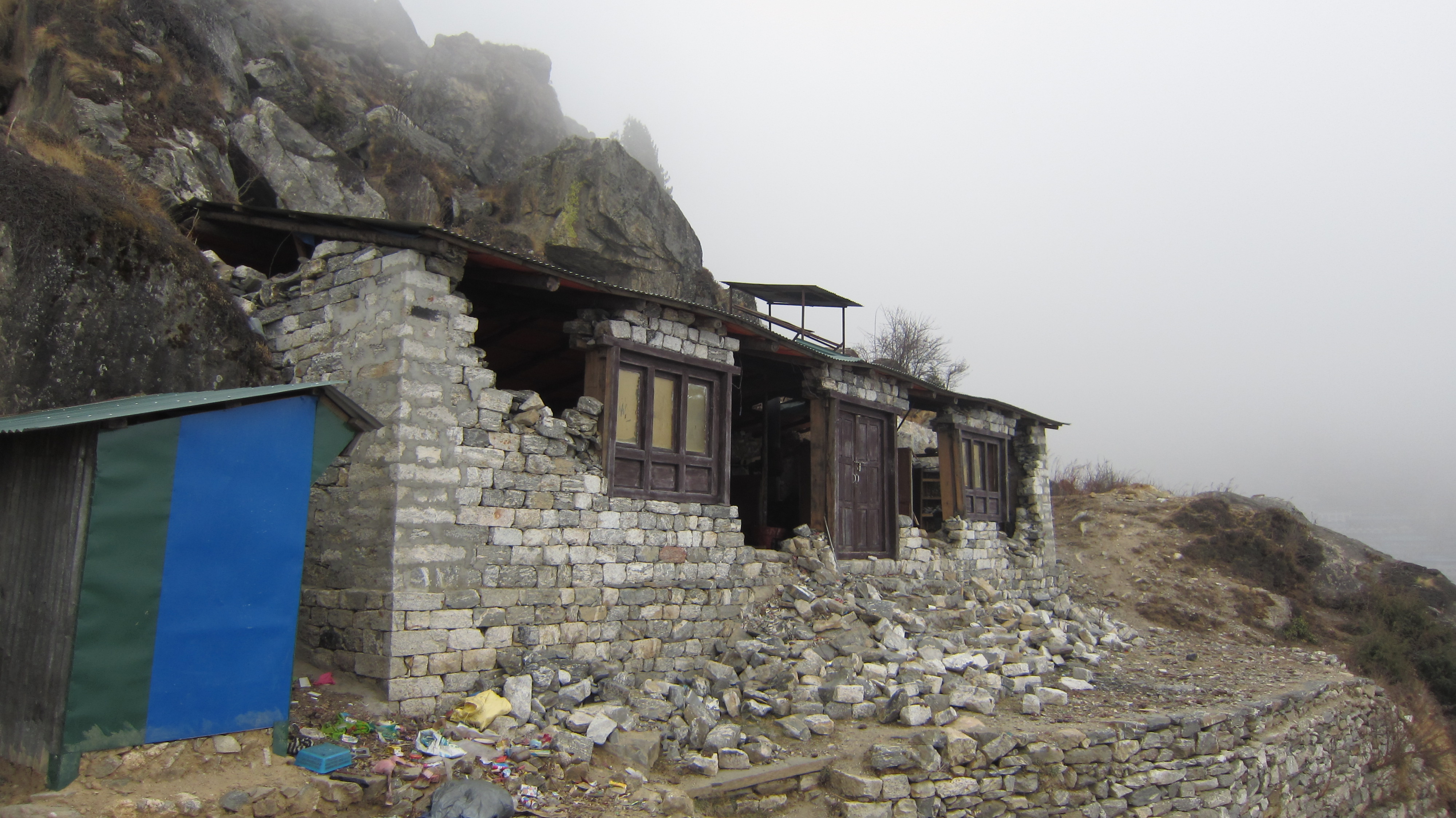 On 25th April 2015 at 11:56 AM local time, a massive earthquake of 7.8 magnitudes struck at Barpak, 76 km northwest of Kathmandu on Saturday. The catastrophic earthquake was followed by hundreds of aftershocks including a major aftershock of 7.3 magnitudes on 12th May 2015 with the epicenter near Mount Everest. It killed around 9,000 people, injured more than 20,000, left more than 2 million homeless and damaged over 900 health facilities and 8,300 schools. The earthquake has caused major damages at our head office in Namche and station office in Toktok. Our seasonal office at Everest base camp was swept away by the earthquake triggered avalanche.
Earthquake Relief to affected communities
The massive earthquake of 7.8 magnitude struck in Nepal on 25th April 2015, followed by a series of aftershocks hugely affected the communities within our working areas. In response to this devastation, the Sagarmatha Pollution Control Committee (SPCC) cancelled the 2015 annual cleanup and awareness raising campaign scheduled for June, and provided the allocated budget of Rs.1,800,000 (Eighteen lakhs) to the affected communities as immediate support. SPCC also provided financial support equivalent to a month salary to our permanent staffs as many suffered major physical damages to their personal property because of the earthquake.
Post earthquake Debris Collection at EBC
The avalanche swept away camps of many commercial expedition groups creating tons of debris on the Khumbu glacier. The Sagarmatha Pollution Control Committee (SPCC) mobilized a cleanup team at Everest Base Camp to clear all the debris from the glacier soon after the avalanche. The team collected approximately 4,000kgs of debris from the glacier and transported to SPCC Namche waste management station for further treatment. Tents damaged by earthquake-triggered avalanche at Everest Base Camp were reused to make reusable bags, which were distributed to local communities of Khumbu as a part of our "Say No to Plastics – Save Himalaya" campaign.