Sponsor a Garbage Bin:
We are currently looking for sponsorship from individuals/organizations/companies interested to support us for the management of the garbage bins. Fund will be used for management of garbage bins like emptying the trash; transportation and treatment of trash; and repair and maintenance of garbage bins. Donor name plaque will be put up on the garbage bin. Your contribution will be highly visible to international, national communities and beneficiaries, as the bins are built along the major trekking trails of Everest Region visited by thousands of trekkers from around the world.
If you wish to sponsor a bin, please email us at info@spcc.org.np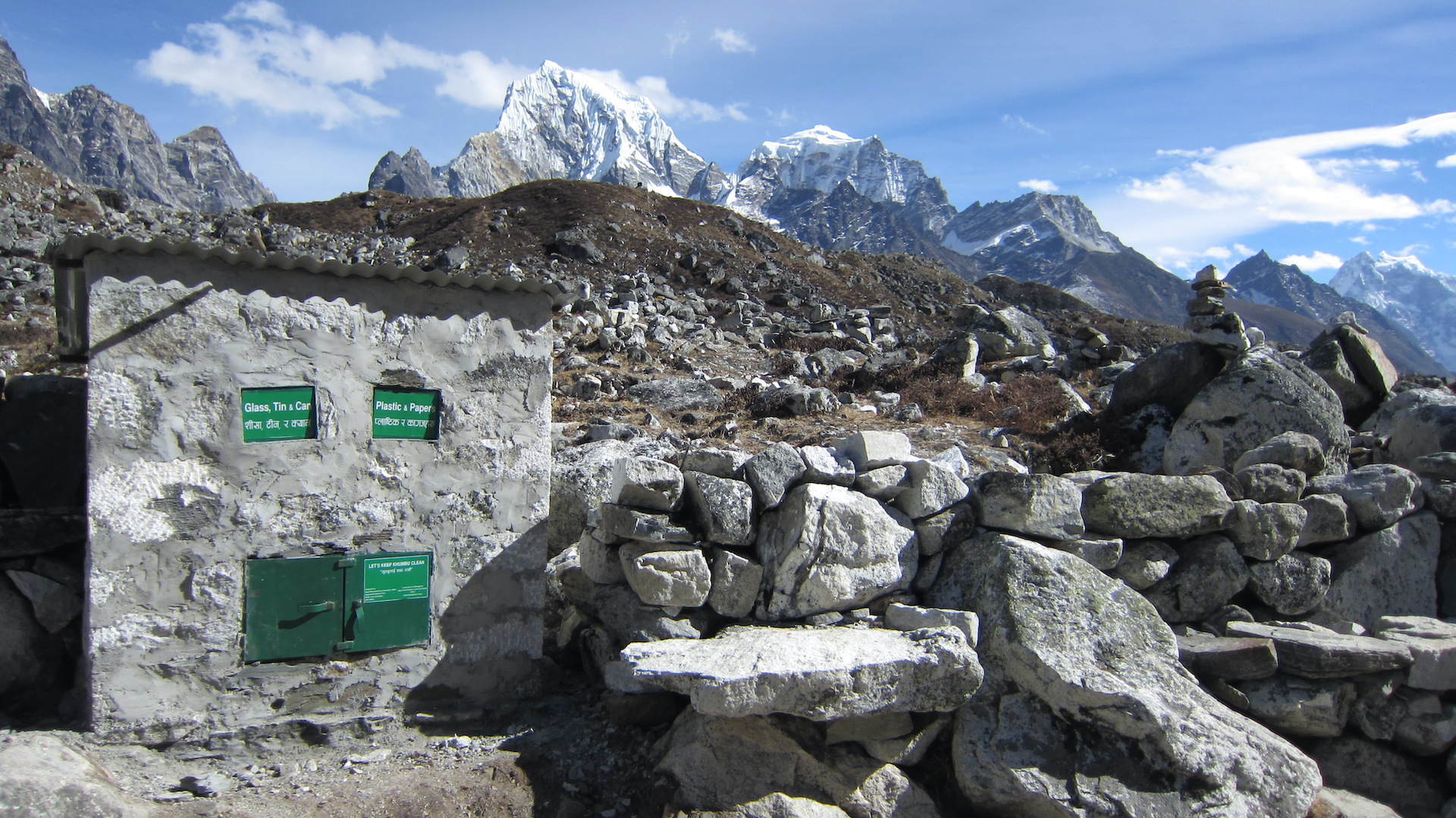 Trek Certificate of Achievement
SPCC jointly with Sagarmatha National Park Buffer Zone Management Committee (SNP BZMC) and Khumbu Pasang Lhamu Rural Municipality (KPLRM) have prepared a trek certificate of achievement for trekkers visiting Khumbu Region. This certificate has been prepared as a souvenir of Khumbu, and is available at Police Check Post at the entrance of Namche Bazaar or at SPCC office in Namche and Lukla. The income from sale of the certificate goes directly to SPCC's waste management activities. We kindly request you to support our programs by purchasing a trek certificate of achievement upon completion of your trek in the Everest Region.