Khumbu Icefall Route Construction (Spring 2021) Update
02 Mar 2021
---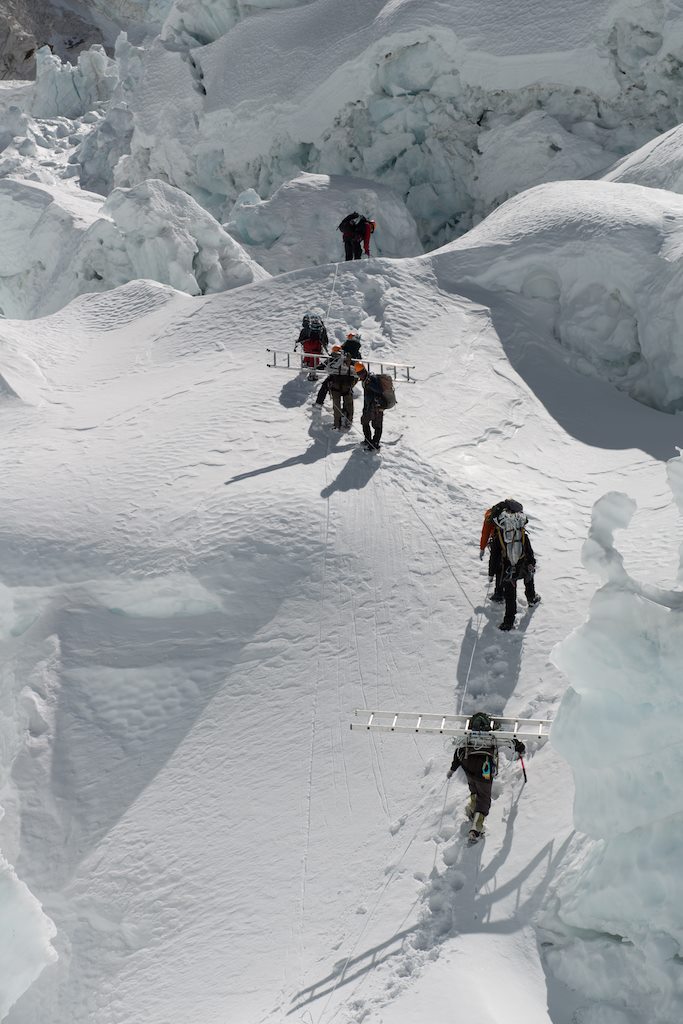 As the spring climbing season is approaching, our icefall doctors' team left for Everest Base Camp today from our head office at Namche. The team will spend three months at Everest Base Camp to fix and maintain the Khumbu icefall route for climbers attempting Mt. Everest, Mt. Lhotse and Mt. Nupste.
The team includes seven icefall doctors (Palden Namgel Sherpa, Ang Sarki Sherpa, Mingma Temba Sherpa, Dawa Jangbu Sherpa, Dawa Nuru Sherpa, Ngima Wongchu Sherpa and Phu Chhetar Sherpa) and two base camp support staffs (Ngang Thanten Sherpa and Mingma Dorjee Sherpa).
We wish them the best of luck for the season.