Workshop conducted on ""Issues and Challenges of Managing Waste in Khumbu"
02 Feb 2016 , Malla Hotel, Kathmandu
---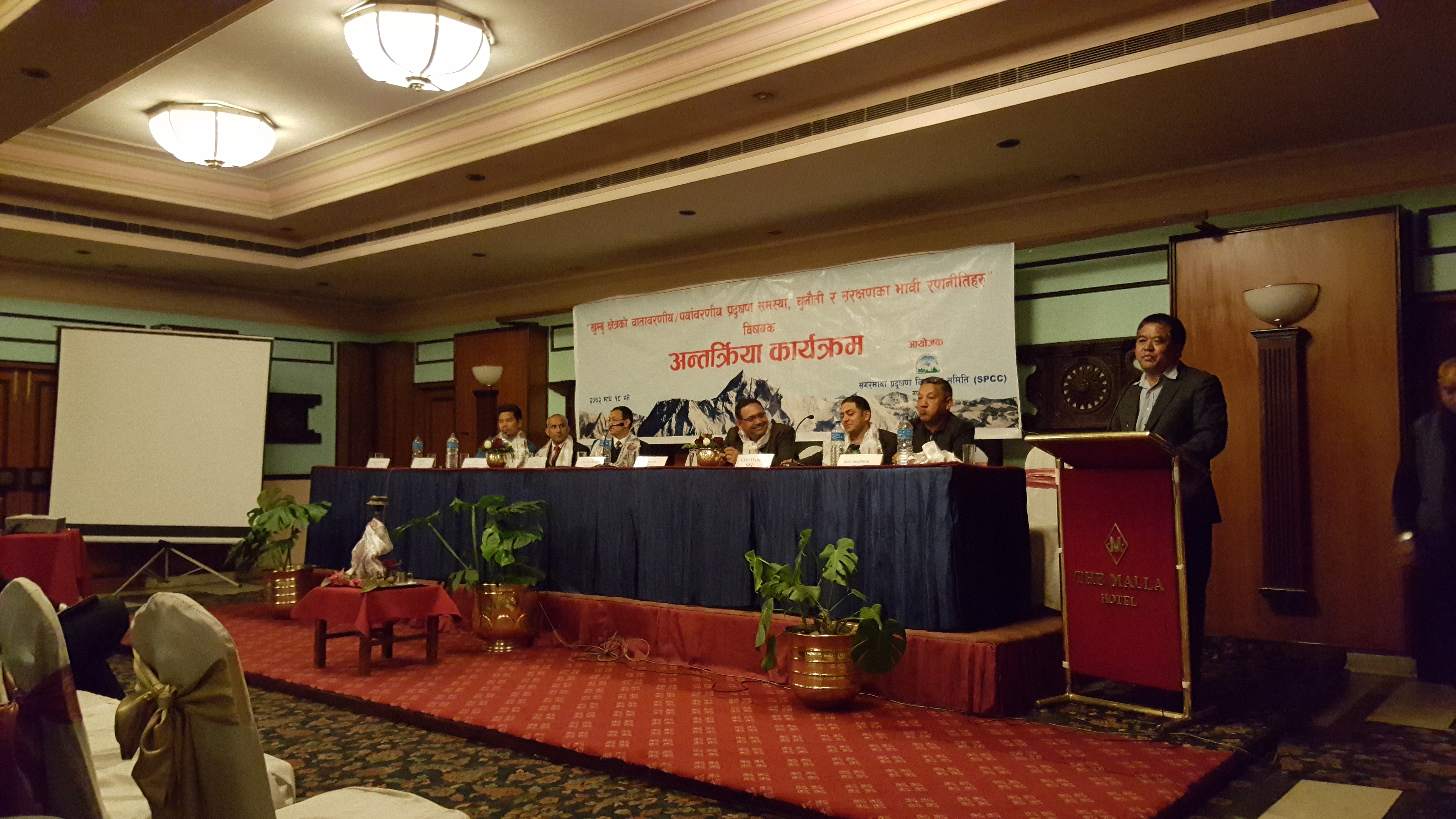 The Sagarmatha Pollution Control Committee (SPCC) conducted a half-day interactive workshop on "Issues and Challenges of Managing Waste/Garbage in Khumbu Region (Role of different stakeholders)" on 1st February 2016 at the Malla Hotel, Lainchaur, Kathmandu. Hon'ble Minister of Tourism, Culture and Civil Aviation (MoCTCA) Mr. Ananda Prasad Pokharel inaugurated the workshop. The workshop brought together various national and local level tourism stakeholders including representative of Ministry of Tourism, Nepal Tourism Board (NTB), Nepal Mountaineering Association (NMA), Trekking Agents Association of Nepal (TAAN), Everest Summiteers Association (ESA), Sagarmatha National Park (SNP), Sagarmatha National Park Buffer Zone (SNPBZ) and various community based organizations. The workshop discusses on the current issues and challenges of managing garbage in Khumbu (Everest) Region, roles and responsibilities of various stakeholders involved and the way forward.